Residential & Commercial Real Estate​ Law
BUYING? SELLING? RE-FINANCING? WE CAN HELP!
Our flat rate real estate legal fee does not depend on the price of your property – we never charge more for more expensive properties. We serve our clients needing Residential & Commercial Real Estate Law Services in London, Hamilton, Burlington, Toronto and more.​
E-MAIL US AT FREECONSULT@RRLAW.CA TO RECEIVE A FREE CLOSING COSTS QUOTE. PLEASE BE SURE TO INCLUDE THE SALE/PURCHASE PRICE, THE CLOSING DATE AND IF PURCHASING, LET US KNOW IF YOU ARE A FIRST-TIME HOMEBUYER.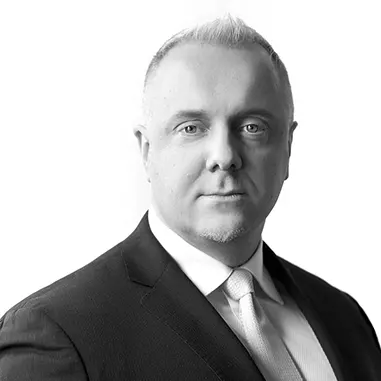 Rod Refcio, Senior Lawyer & CEO
Land Transfer Tax Calculator
Visit the land transfer website to calculate your estimate​
Real Estate Legal Services
Our Standard Real Estate Legal Fees Are As Follows:
London & Surrounding Area
Buying, Selling or Re-Financing
Greater Toronto Area
Buying, Selling or Re-Financing
We Acknowledge That Real Estate Transactions Can Be Unique (I.E. Private Purchase Or Sale Without A Realtor Or Purchasing Directly From A Builder).

Accordingly, We Offer Legal Services To Assist In These Individual Circumstances:
Drafting of an Agreement of Purchase and Sale (the "APS"; performed typically in private transactions where no Realtor is involved):
Independent review of an APS and/or Status Certificate (excluding completion of the corresponding real estate transaction):
Note: Real Estate Legal Fees Do Not Include Other Related Costs Such As Land Transfer Tax, Title Insurance, Registration Of Documents And Other Disbursements. For A Comprehensive Personalized Quote Of Your Total Closing Costs, Please Contact Us.
Expert Lawyers For Real Estate
Residential Real Estate Solutions
Commercial Real Estate Services
At Refcio & Associates, we understand the importance of finding a real estate lawyer who will take care of all your needs. Our team of experienced and knowledgeable lawyers are dedicated to providing you with the best possible service while ensuring that your rights are fully represented before the courts. We have extensive experience in all types of real estate matters and will work hard to protect your interests. Our real estate lawyers can provide you with the advice and representation necessary for any type of legal situation related to real estate. We also offer competitive rates, making it easy and affordable to get the legal help you need. With Refcio & Associates on your side, you can rest assured that you have the best legal representation available. Contact us today to get started.